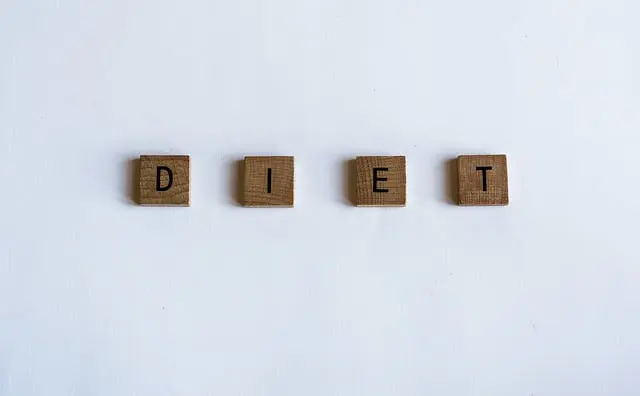 With the New Year just around the corner and the start of the busiest month of the year for diet seekers, we turned to Google Adwords and Google Trends for insights into dietary patterns and trends.
This year alone, Americans have conducted more than 180 million diet-related searches on Google, according to Google Adwords data (Jan-2021 through Nov-2021), with January typically being the busiest month of the year.
Obviously, if you've ever thought of starting a new diet at the beginning of the year, you're not alone. Much of the world views New Year's Day as a time to make lifestyle changes or adopt new practices, and the proportion of Google searches devoted to food and nutrition on New Year's Day could be nearly double that of the latter. week of the previous year.
In general, interest in dieting steadily declines as each year progresses, until the next New Year's Day arrives.
Google Adwords data shows that in 2021, interest in diets in America was at its lowest in the past four years. Diet-related searches decreased by 12% from 2020 and by 14% from 2019.
Google data confirms several reports published early in the pandemic that Americans have dropped their diets and turned to comfort food, a natural response in times of high stress. Indeed, Google searches for pizza, mac & cheese, cake and other comfort foods hit an all-time high in 2021.
If we were to make our predictions for 2022, it is very likely that this trend will continue. Diet-related search data for November 2021, the last month for which data is currently available, shows little change in people's interest in nutrition. Diet-related searches fell 3.5% year-on-year in November 2021 and 9.7% compared to 2019.
America's 12 Most Popular Diets Right Now
We analyzed the November 2021 Google search data for a few dozen popular diets and ranked the 12 most popular based on their search popularity.
Our research took into account all diet related keywords. For example, for the ketogenic diet, we report on all keto-related keywords, including: keto recipes, keto meal plan, keto for beginners, and so on.
We also analyzed the popularity of each of the top 12 diets from the past four years to assess which diets are increasing in popularity and which are declining. In line with the general trend, all but one individual diets are losing popularity compared to the previous year and 2019.
Without further ado, here are the most popular diets in America right now.
1. Ketogenic Diet
Keto remains the undisputed number one diet in America, despite gaining huge popularity in recent years.
There were almost half as many keto-related searches in 2021 than two years ago, and the number of new people starting a keto diet is also declining rapidly. Searches for "keto for beginners," a great indicator for keto newbies, fell from 330,880 in January 2018 to just 144,050 in January 2021.
2. Vegan Diet
Chef's Pencil has reported on the massive rise in popularity of veganism on several occasions, but we were still surprised to see the vegan diet come second to America's most popular diets.
Google data, however, paints a more nuanced picture. In the early months of the year, veganism was surpassed in popularity by intermittent fasting and the weight watchers diet. But veganism is more than a diet, it's a lifestyle. Therefore, veganism-related searches remain consistently high year-round compared to other diet plans.
3. Intermittent Fasting
Although popular since 2012, intermittent fasting really took off in 2018 and became America's second most popular diet in 2020, according to data from Google Adwords. However, its popularity seems to have peaked last year.
Fewer people were seeking intermittent fasting this year. While searches for "intermittent fasting for beginners" hit an all-time high in January 2021, they had fallen below the level of the same month last year by November 2021.
4. Weight Watcher Diet
The Weight Watcher diet remains one of America's most popular diet programs. While the program declined in popularity compared to 2019, the November 2021 data was even higher than the same month last year, according to Google Adwords data.
5. Vegetarian Diet
Vegan cousin, the vegetarian diet follows a similar pattern to veganism, and it's less prone to seasonal trends than other diets. Google data shows that once people start eating vegetarian, they stick with it for months, if not years.
However, Google Trends shows that veganism has become much more popular and controversial than vegetarianism, despite being significantly more restrictive in food choices.
6. Mediterranean Diet
The Mediterranean diet is praised for its health benefits and has become very popular over the past three years. It's one of the few diets to hit a four-year high (on an annual basis) last November, and it looks like its popularity will continue to grow in 2022.
7. Paleo Diet
Paleo still has a significant following, but it's far from its best days. However, according to Google Adwords data, Paleo has a large number of hardcore fans.
8. Optavia Diet
The optavia diet is one of the few diets to rise in popularity to an all-time high in 2021. There were 281,120 optavia diet-related searches in November 2021, a 33% year-over-year increase.
9. DASH Diet
A very popular diet a few years ago, the popularity of the DASH diet is now in free fall. There were nearly three times fewer Google searches related to the DASH diet in January 2021 than in January 2018.
10. Atkins Diet
As with Dash, the popularity of the Atkins diet has declined in recent years, although it still has enough fans to make it into the top 10.
Cities with the highest concentration of diet-related searches
We turned to Google Trends to find out where diets were most popular in 2021. We analyzed searches in the Diet (Nutrition) category, which includes all diet-related searches made in the United States in 2021.
Google assigns a score to each location (broken down by region and city) that reflects the level of interest in a particular topic by comparing searches for that topic against all Google searches in that specific location.
Of the major cities, Raleigh scored highest in 2021, followed by Phoenix and New York.
While fewer people are looking for diet programs, weight loss searches are as popular as ever
Diet searches in Google are at their lowest level in four years. But the same cannot be said about people who search for weight loss and related terms. There were more than 5 million searches for weight loss and related terms in November 2021, the highest number in November in the past four years.
Perhaps fewer people associate weight loss with dieting. And some popular diets, such as the vegan and vegetarian diets, are certainly not geared towards weight loss.
While research shows that short-term programs may not benefit the body or mind if we can't commit to long-term lifestyle changes, by far the most popular weight loss search term is "how to lose weight." fast". Other very popular weight loss terms involved the weight loss of Adele, Chrissy Metz, and losing belly and face fat.
Although diet programs have fallen in popularity, losing weight in 2021 was still very important to many people and will likely remain so until 2022 and beyond.
Methodology
Chef's Pencil has analyzed Google search data for more than a dozen popular diets in America. Data was collected from the Google Adwords platform and Google Trends. Google Adwords data represents the sum of all searches related to a particular diet. For example, keto-related data includes searches for: keto, keto meals, keto recipes, keto for beginners, is keto safe, and so on.
Featured image credit:  Practical Cures