In a world that seems more combative and polarized than ever, it's nice to see collaboration in one form or another. Fortunately, we are spoiled for choice in fashion. In recent years we haven't been able to work together, that little 'x' between the names of our favorite brands, a constant in the daily collection of menswear and sneaker drops.
Collaborations are a welcome opportunity to experiment and bring the best of both worlds together for limited releases. Some are modest and combine complementary brands, while others are downright ridiculous, which in itself is quite endearing. You don't have to buy it, but it's nice to know it's there.
One of the most notable of the year was a collaboration between Lil Nas X and rogue design studio MSCHF, which ended with a blood-filled shoe that caused a stir in conservative American circles and a hefty lawsuit filed by Nike. Further confirmation that bad publicity does not exist. Others, like Barbour x Noah, were just effortless capsules, the result of two labels getting it on.
Without further ado, here are our favorite collaborations of the year – from items we'd really wear to items we'd just love to see from a distance.
Rower x Umbro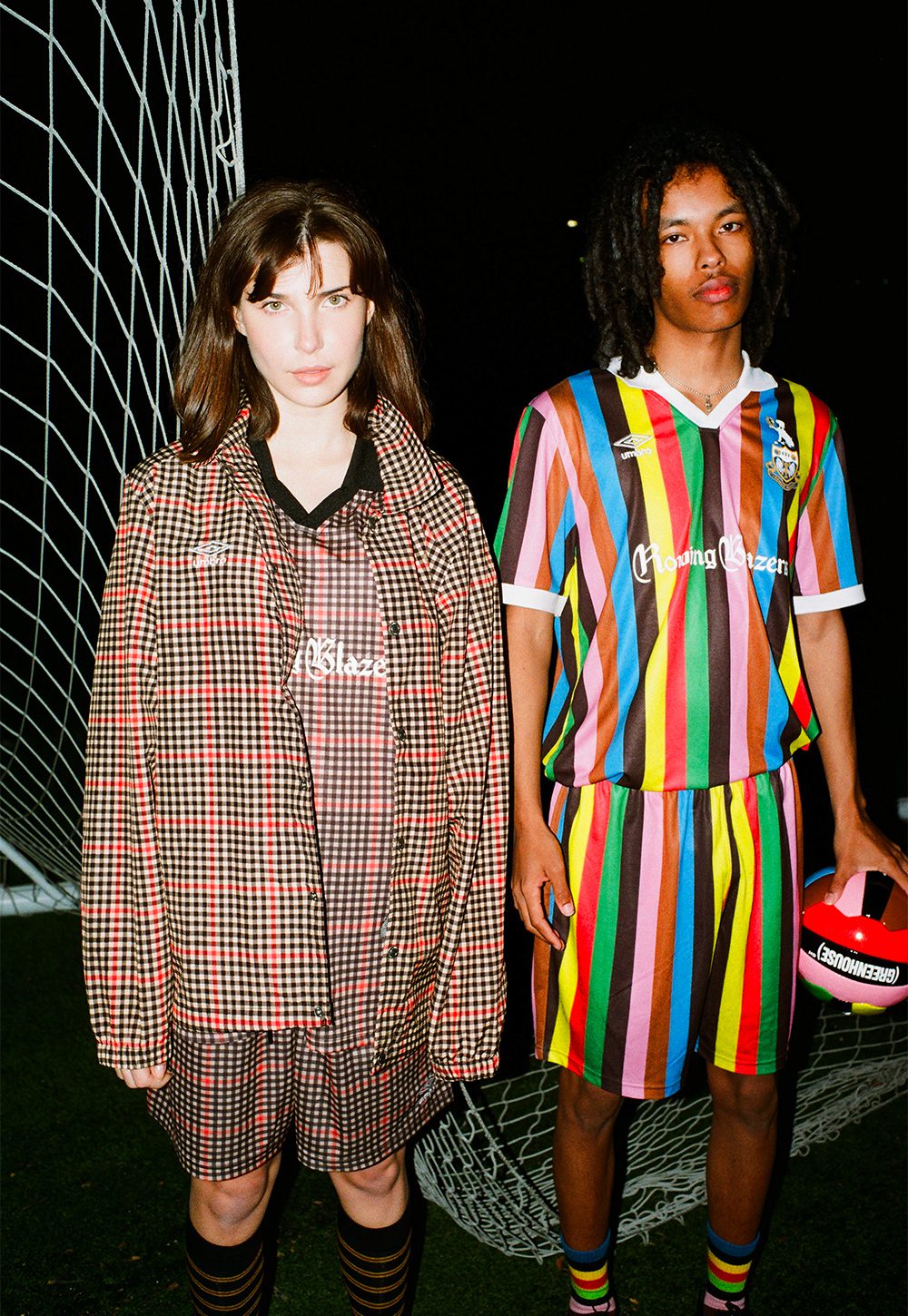 Umbro isn't the only classic sports brand to team up with modern New York prep label Rowing Blazers (Fila has that too) this year, but this colorful patterned capsule and workout clothes are a marvel. Tartan and mixed rainbow stripes – what's not to love?
Barbour x Noah
Few brands can consistently showcase wearable collaborations like Barbour. Whether it's their previous work with Engineered Garments or this year's efforts with Bape and CP Company, you get the impression that behind everything South Shields design never forgets that said garments still need to be wearable.
The same goes for the collection featuring Brendon Babenzien's skate-prep fusion brand, Noah, introducing the perfect amount of color and pattern to stand out.
Snow Peak x Pendleton
A collaboration doesn't have to be clothes. A collaboration could be two remarkable brands that just make really, really good blankets – that's cool too. Like an aging superstar DJ with a side job in sake or an international football player with a hobbyist passion for turmeric shots. Do what makes you happy. We bet these camping-inspired blankets do just that.
Arc'teryx x Jil Sander
Are you going somewhere with snow this year? Unwrap yourself in a collaboration between Frank Ocean's favorite outdoor label and current brand Jil Sander. Keep going, you deserve it. One of the most highly anticipated drops of 2021 came in the form of ski, snowboard and mountaineering gear. For something affordable, Jil Sander also teamed up with Uniqlo this year. Less taxing on your wallet.
Brompton x Oliver Spencer
We are big fans of Oliver Spencer at Ape. Everything about the brand feels very personal and curated, and at a time when most brick-and-mortar shopping experiences aren't great, let's put it lightly, it's instantly comforting to walk into an OS store. In collaboration with British cycling icons Brompton this year, the resulting pieces have channeled functionality but also flecks of stylish innovation such as grid-sized reflective threads for optimal visibility in the saddle.
Stone Island x New Balance
Good luck getting your hands on them as they will be in the resale sphere for a long time now, but it happened and life is all the richer for it, right? A memorable sneaker design to put under 'I'm fine, thanks, we'll watch from here'. Always nice to ogle.
Nike x Patta
A great one for sneakerheads everywhere. Dutch streetwear label Patta teamed up with Nike this year on some particularly hype-worthy Air Max 1 releases – including the Rush Maroon, Monarch and Noise – as well as a number of matching hoodies, pullovers, track pants and T-shirts.
Frame x The Ritz
It does not have to be exclusively clothing brands that come together. Labels can partner with a hotel, for example, especially a chic hotel like The Ritz. And that's exactly what the high-end basics brand Frame did this year, with eye-catching results perfect for a chic breakfast buffet.
8ON8 x channels
You had us at Marco Polo. Canali's collaboration from Italy to the streets of modern China, inspired by the explorer, is the collaboration we thought we didn't need. But the more we look at it, we certainly do. Wider silhouettes, inspired use of silk and a nod to Canali's heritage… tick, tick, tick.
Reebok x Eames
British sportswear brand Reebok, originally founded in Bolton, teamed up with Eames this year. Who would have thought? Yes, those Eames: makers of ambitious reading chairs. The Reebok x Eames Club C Collection was a two-shoe project honoring 20th-century designer Ray Eames, reinterpreting his artwork. A good little conversation starter in the pub if someone asks about your sneakers.
Coach x Bape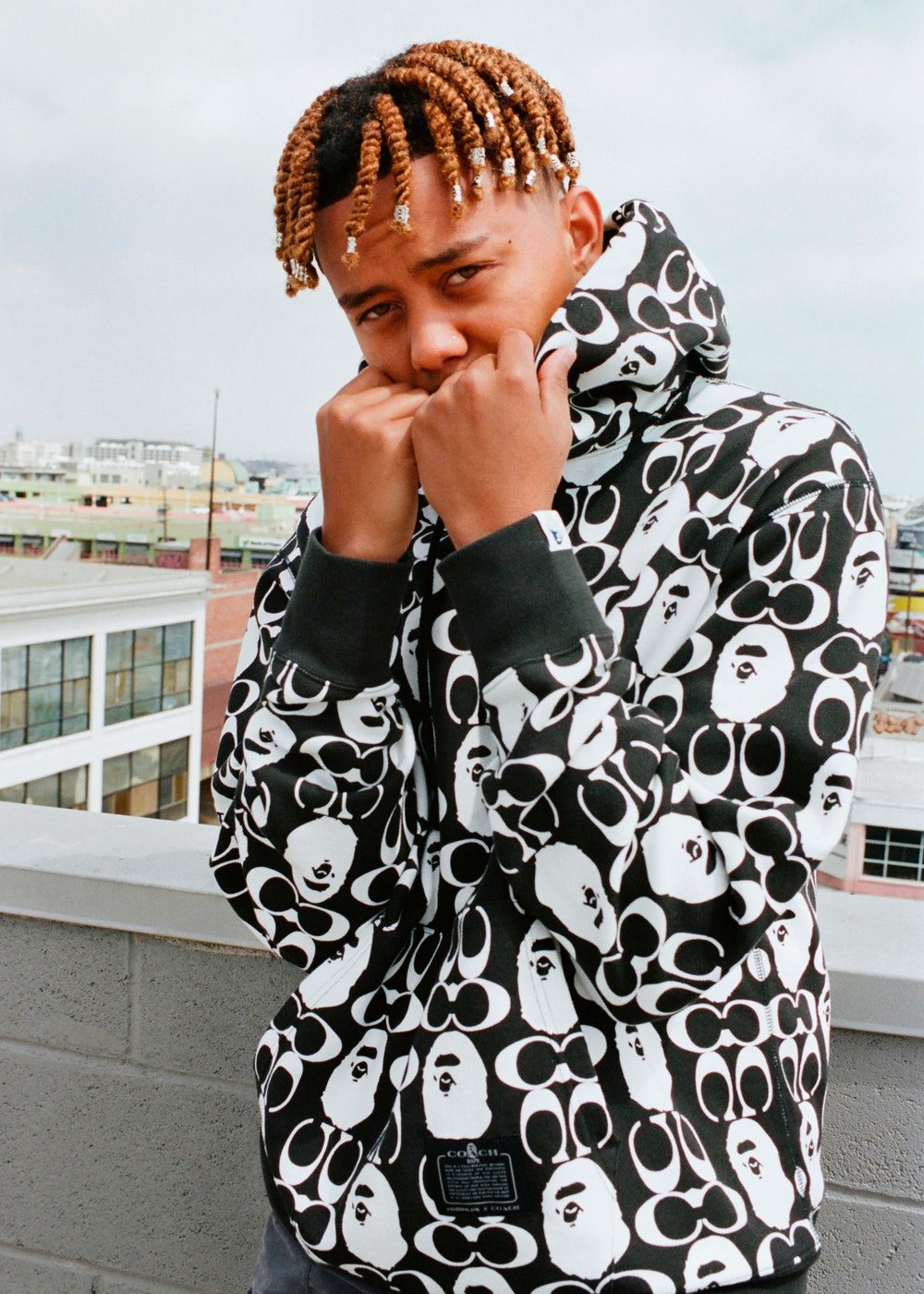 Tokyo meets New York in this year's mix of old and new. Coach's use of premium materials and classic silhouettes meets Bape's signature bold prints inspired by camouflage and the inevitable skate deck. A welcome contrast and a sign that the old guard is warming to experimentation.
Christopher Raeburn x Private White
Two innovative, high-performance brands are combined while Private White's approach to luxury menswear is given a touch of Raeburn recycling magic. Valve and parachute canopy are transformed into some remarkable jackets with classic silhouettes and bold use of striking panels.
Does Leon like Dore x New Balance
A standout this year for the chunky sneaker hypebeasts. Rolling in from the back of a slipstream of subreddit speculation and some very good lookbooks – which include Action Bronson – Aime Leon Dore and New Balance was a sought after drop. All of New Jersey.
Salehe Bembury x Crocs
Now we're not saying we'd wear them out, but we'd definitely wear them at home or if we were working in a busy kitchen. Iconic American designer Salehe Bembury goes above and beyond: designs the only potentially acceptable pair of Crocs. Bravo.
RM Williams x Drake's
Drake's are no strangers to collaboration. And for a brand that trades in timeless preppy style, Australian bootmaker RM Williams seems like an obvious match. The result was handsome boots that are just as at home in the range as they are in combination with tailoring, parading through the city.